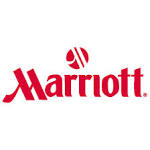 For almost two decades we have the dive shop at the Marriott now. Started off in two hotelrooms but now located on the west side of the beach just a stone's throw away of the reef. The owner, Tom Zeck, worked very hard to make sure everything is there to make it as pleasant as possible for all guests, diving, snorkeling or just enjoying their holiday. The Caribbean Sea Sports crew does their best to keep up to his standards and will do anything possible to give you the time of your life as they want you to feel home when you come to us.
With two boats docked in front of the dive center we can accomodate over 40 divers for the daily trips along the south side of the island.
Come and check it out yourself!!
At the Marriott location we offer, besides all the diving and boat trip related options, a nice shop and a full service station for your gear.
Service station for;
Mares
Sherwood
Scubapro
Cressi
Tusa
Aqualung
Oceanic
Shop
Suntan lotion
Beachwear
Snorkeling gear
Dive gear
Beach toys
Batteries
Sunglasses
Jewelry
Hammocks
If you want to stay up to date with Caribbean Sea Sports @ the Marriott then
please check us out (like) on Facebook or follow us on Twitter.