The Dive Sites
CLICK HERE TO EXPLORE THE DIVE SITES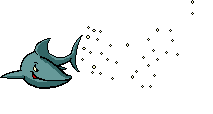 Curaçao diving is unique for many reasons; it is set apart from other Caribbean destinations by its diversity and its density of sea life, its many underwater landscapes, and its reef proximity to shore. Reefs surround the island, attaching to the shore like a narrow fringe. In some places they are like beautiful gardens, with delicate corals and home to brightly colored tropical fish. In others, massive coral formations extend into the depts with deep-water fish patrolling the plunging walls. The reef walls on Curaçao vary from moderate 45° angles to steep 90° angles. There is plenty to see, both beneath and on the water's surface; divers heading to their next site may spot dolphins playing, turtles sunning, or even pilot whales migrating.
Curaçao's reef is said to rival the best on earth, with over 57 coral species and a very high occurence of hard corals. Even the most experienced diver will find the fish life of Curaçao entertaining, even sometimes dramatic. There are over 500 species of fish inhabiting the reefs, so you are sure to see plenty of activity.
Water temperatures are balmy, between 24°C and 27°C (75°F and 81°F); visibiltyis excellent, avering about 30m (100ft).A mild current is usually present, although some sites are known for their strong current of 1-2 knots.

Located at J.F.K. Boulevard
Curaçao Netherlands Antilles
P.O. Box 6269
Tel: (599-9) 462 2620
Fax: (599-9) 462 6933
E-mail:

[email protected]